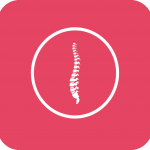 You give us 8 weeks, we give you a life free from back pain.

Tele-Spine is an 8-week online exercise course plus on-demand virtual care from back specialists proved to cure your lower back pain — for good.


In just 10 minutes a day, you can have relief from your low back pain.
A proven 8-week program for less than the price of a single co-pay.
No appointments, no driving! Simply login from your computer, tablet, or phone and follow the daily activities.
Get lasting pain relief, 50% faster than clinic-based healthcare.

Go at your own pace, whenever you want.
Healthy back exercises and educational video tutorials.
Progress monitoring and reminders to help keep you on track.
Get access to expert guidance from our health coaches.