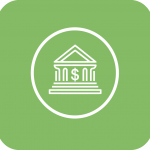 Financial education for the rest of us



Money. Whether you have a little or a lot, very few people truly know how to manage money. That's why we are focused on providing sound financial education that's open to everyone, because we want everyone to prosper.
Corporations + small businesses
Employees will always be your company's most valuable resource. Our program not only benefits your staff, it benefits your business and community too.
Associations + non-profits
Whether the program is funded by your organization or you're a designated recipient, we'll help you reward deserving constituents and grow your membership.
Colleges + educational institutions
Prosper Ed. can help you teach students important financial skills that will benefit them all their lives.
There's no shame in being financially illiterate today. But what about tomorrow? Take control of your finances now.
Everyone can prosper with
Prosper Ed.
The vast majority of Americans were never properly trained in personal finance. Those who were tended to be more affluent.
Good money management shouldn't be cost-prohibitive.
Prosper Ed. makes it affordable for everyone.