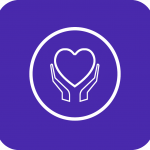 The resources you need, the care your loved ones deserve

Do you find it tough to juggle work, home, family, and your caregiving responsibilities?
We're here to help!
Caregivers Support is a rich collection of valuable resources that can make your life just a little bit easier—and, it's
brought to you by the nation's leading family caregiving non-profit.
This is what caregiving looks like.
Our monthly Take Care! Newsletter is a great introduction to the Caregivers Community around the country. Every issue is full of great stories, useful tips, and informative articles on everything from the big-picture concerns we have, to the individual challenges we face in caring for our loved ones, or practicing our own self-care.
As a family caregiver, you know that when you need help—you need it now. That's why we have videos on demand, available whenever you need them, where we cover subjects like How to Talk to Doctors, Understanding Medicare, and Resilience: Your Key to Can-Do Caregiving.
When family caregiving is added to your other responsibilities, you may feel overwhelmed and hardly know where to start. You need information, education and tools that can help you manage the many daunting tasks you face! Caregiving Right Now is what you've been waiting for: These curated tips and tools will help you handle the challenges of your family caregiver role.
Giving expert advice to family caregivers is kind of our thing. That's why we created a Links and Resources Center where you can find answers to pressing caregiving questions and up-to-the-minute information you can trust—and the best part is, everything here has been reviewed by our experts for quality and reliability.
The Caregiver Help Desk is a comprehensive support center you can access by phone, email or live chat. Live conversations with our caregiving experts can provide you tailored guidance on basic or complex caregiving issues, such as dementia, insurance, senior housing, health and finance. The Caregiver Help Desk is staffed by highly experienced accredited professionals who have been through their own caregiving journeys.
The truth is, sometimes you just need more help! While the skills and duties of home care personnel vary, all have one thing in common: they make it possible for care recipients to remain at home in a safe environment and, in some cases, to have more independence than they did before. Outside help also allows family caregivers to replenish their depleted physical and emotional reserves.

You know from first-hand experience that caring for others is stressful; research confirms it. Over time, giving care takes a toll on your body, your personal finances, your family relationships and your work life. It can erode your immune system and increase your susceptibility to illness, anxiety, and depression. We're here for you. Our self-care practices will show you how to manage caregiver stress and preserve your health, well-being, and capacity to care.

Nothing can really prepare you for the emotional rollercoaster that comes with being a family caregiver. Many caregivers experience feelings of anxiety, depression, and guilt. Just know that all these feelings are normal. Depressed? Exhausted? Feeling angry? Having trouble sleeping? Feelings You May Have is there to show you how other caregivers cope and maintain their balance, so they can be there for their loved ones.